Interaction // Recent Additions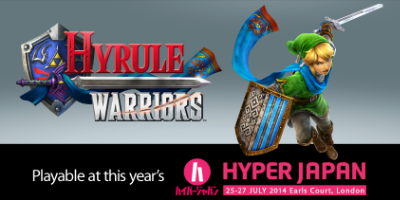 Hyrule Warriors will be playable at the Hyper Japan event at the month's end, July 25-27 the last weekend of the month and over a month before it's official release in the UK on September 19th. So head down to the cultural event in London for a chance to play the demo of the Nintendo Wii U game. For more details see the link below.
Visit here for more details of the event...
Hyrule Warriors latest character reveal, Fi, now has her own trailer for the Nintendo Wii U exclusive. Hyrule Warriors is set to be in Japan on August 8th next month, September 19th for Europe and North America get The Legend of Zelda and KOEI TECMO collaboration on September 21st 2014.
Discuss Hyrule Warriors on the KOEI Warriors Forum now...
KOEI Warriors is now offering social network roles to people who are heavily influenced by the company and those who would love to help manage our media pages. Presently it's been managed by forum staff, but the chance is now available to you to join our forums and comment with your form or send a message with your replies to one of our social places online. This is for the people who feel committed to more being a part of the KOEI TECMO community and for you fans who're involved with our social media. Please check out the form through the link below. We hope to hear from you.
View and reply to the KOEI Warriors Social Network Application form now...
See below the cosplay of KOEI TECMO fan and online sensation costume maker, Amie Lynn. Here she's cosplaying as Shu strong girl, Guan Yinping from Dynasty Warriors 8. Photography by
Saffels Photography
. Amie's also said to be in plans for future makings of other characters from the series, so make sure to look forward to that and check out her social media pages just below if you haven't already.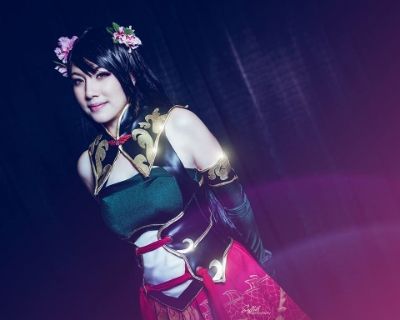 See Amie's Facebook page here...
View Amie's Twitter here...
---
Game News & Release Dates
| | | | |
| --- | --- | --- | --- |
| Game Title (Platform) | | | |
| | Oct 23, 14 | - | - |
| | Feb 22, 14 | Mar 25, 14 | Apr 04, 14 |
| | Aug 14, 14 | Sep 26, 14 | Sep 19, 14 |
| | Mar 20, 14 | Oct 21, 14 | Oct 24, 14 |
| | Sep 26, 13 | Sep 02, 14 | Sep 05, 14 |
*Note: Q1 = Jan to Mar ; Q2 = Apr to Jun ; Q3 = Jul to Sep ; Q4 = Oct to Dec
---