Original Post
Gundam Musou 3 (Dynasty Warriors: Gundam 3) Revealed :: 2010-09-08 02:40:15 CDT :: posted by BlackKite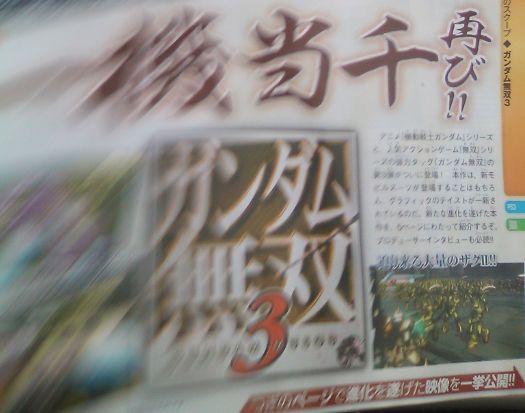 A new Warriors game has been revealed for this week's Famitsu. It is Gundam Musou 3 aka. Gundam Warriors 3 (to be known as Dynasty Warriors: Gundam 3 overseas), the latest sequel to KOEI's Warriors series based on Bandai's Gundam universe. It will be released on PlayStation 3 & Xbox 360 and the release date will be sometime this Winter.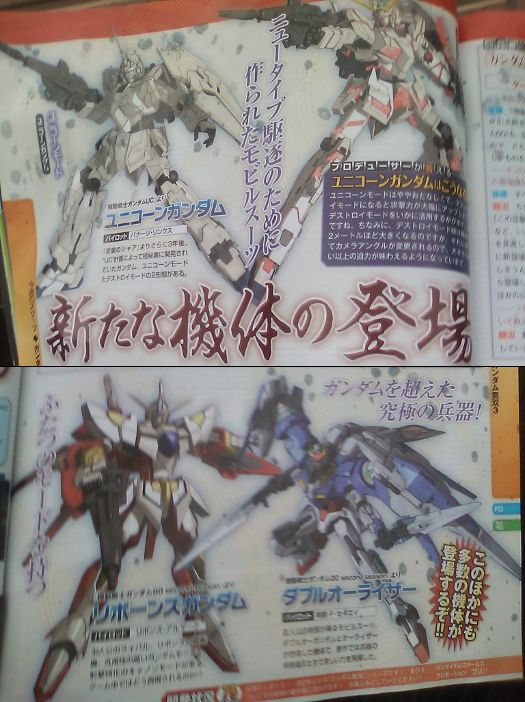 Newly appearing mobile suits are RX-0 Unicorn Gundam from Mobile Suit Gundam Unicorn, and GN-0000+GNR-010 00 Raiser Gundam and CB-0000G/C Reborns Gundam from Mobile Suit Gundam 00 Second Season. There will be even more new mobile suits, especially from Mobile Suit Gundam 0083: Stardust Memory and After War Gundam X, which the inclusion has also been confirmed in the series list.

Stay tuned for more news on Gundam Musou 3!


Discuss Gundam Musou 3 on the KW Forum now...
Comments
Fantaji :: 2010-09-08 07:46:30 CDT :: ip: logged
Good news for those enjoying the series.